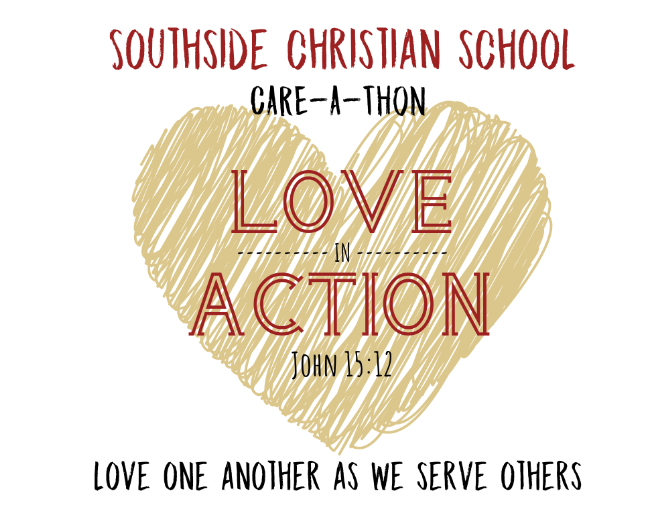 Care-A-Thon
Our Love In Action campaign replaced our auction walk-a-thon, and scholarship breakfast last year.
The students first went out and searched for pledges for the Care-A-Thon during the month of April. In May, students completed acts of love and kindness by serving others to complete their Care-A-Thon.
Donors may choose which area they would like to make a difference. Please use the links below for online donations and the video to share with friends and family.