Middle School
The middle school years can be some of the most challenging times in a person's life. Southside is known for teachers who help students thrive academically and emotionally. One of Southside's core beliefs is the importance of relationships, and our teachers and staff take the time to build and sustain relationships with our students.

Our students' learning is fostered in a projects-based environment to provide intellectual, social, physical, emotional, and spiritual development. Our class size is limited to eighteen students (and classes are often smaller), allowing the teacher to meet and develop the unique interests of each student. Our rigorous, engaging curriculum prepares middle school students for high school with a strong academic foundation in math, science, reading, writing, grammar, Spanish, social studies, and Bible.
2021-2022 School Plan - 5 days a week in person. School day is from 8:40am-3:10pm, with doors opening at 8:30am.

Middle School Focus
Explore problems & challenges in small collaborative groups.

Integrate effective research skills through technology.

Investigate questions of real-world relevance.

Develop deep relationships through collaboration.

Engage hearts through biblical world view.

Experience authentic assessment.

Inspire a standard of excellence.

Engaging Field Trips Our 7th and 8th grade students will…
Build relationships and work together as a team at "Middle School Boot Camp" each September.

Dive into the natural resources of our precious Earth, learning how they are created and extracted. Tour a mine in Wallace, Idaho to learn about mining, the extraction process, and the dangers of mining.

Uncover the earth's processes and learn about renewable energy sources. Students will visit Mt. St. Helens and the Grand Coulee Dam.

Discover the challenges of the Lewis & Clark expedition and then travel as a class, following some of the trail along the Columbia River to Long Beach. We'll visit the Dalles Lewis & Clark Exhibition and Cape Disappointment.

Study how our government was created and how it functions on city, state, and national levels. Witness a Spokane courtroom and trial, tour our state Capital building in Olympia, and travel to Washington D.C.

Learn about the history of the U.S. through engaging projects and visit places such at Mt. Vernon, the Statue of Liberty, 9/11 Memorials, National Holocaust Memorial Museum, and the Smithsonian Museums.

Celebrate their time at SCS at the 8th grade winter retreat in Leavenworth, WA.
TEAM (Teaching, Encouraging, and Mentoring)
Our TEAM Program is another avenue of spiritual growth, providing middle school students with an opportunity to develop leadership skills and elementary students with an additional learning experience based on our monthly chapel theme. Here is the way it works:
Elementary students are divided into small groups of K-2nd or 3rd-5th grade students, each led by a team of 7th and 8th graders, a 6th grade apprentice, and a classroom teacher.

Object lessons and interactive games are used to help students apply the truths of each monthly chapel theme.

7th and 8th grade leaders receive weekly instruction and feedback on planning and facilitating their small-group sessions.
Middle school students have a one-to-one ratio with technology. Each student is assigned their own personal Chromebook to use throughout the school year. Chromebooks enable students to collaborate on documents and projects in real-time, thus preparing students to succeed in tomorrow's jobs by building teamwork skills and encouraging collaboration.

Curriculum
Bible and Character Development
Bible Curriculum for Defendable Faith

Math
Students share a common math time so they are able to study at a level appropriate for each individual. We offer courses up to high school geometry. Curriculum: Eureka Math along with interactive student notebooks that build important math concepts, vocabulary, formulas, conversions and real life math.

Reading, Writing, Spelling and Grammar
Our inclusive English/Language Arts program centers around a variety of genre study units that connect reading and writing. ELA units include Mystery, Fantasy, Science Fiction, Poetry, Historical Fiction, Adventure, Autobiography/Biography/Memoir and Shakespeare. In ELA, students continue to study Greek and Latin word roots, prefixes, and suffixes through our "Words within Words" program that builds spelling and vocabulary from elementary through middle school.

History
Our history units integrate reading, writing, hands-on projects, map skills, and art. Units include: Government, Washington State and Pacific NW History, U.S. History.

Science
Our Biblically-based science curriculum, ACSI Purposeful Design, is rich in hands on learning and experiments. Students also engage in multiple projects and field trips throughout the year that tie into science units.

STEM (Science, Technology, Engineering and Math)
Students work together on a variety of challenges that require them to think critically and apply science, technology, engineering and math to complete tasks.
Middle School students meeting with representatives in Olympia. 
Visiting the Vietnam Memorial in Washington, D.C.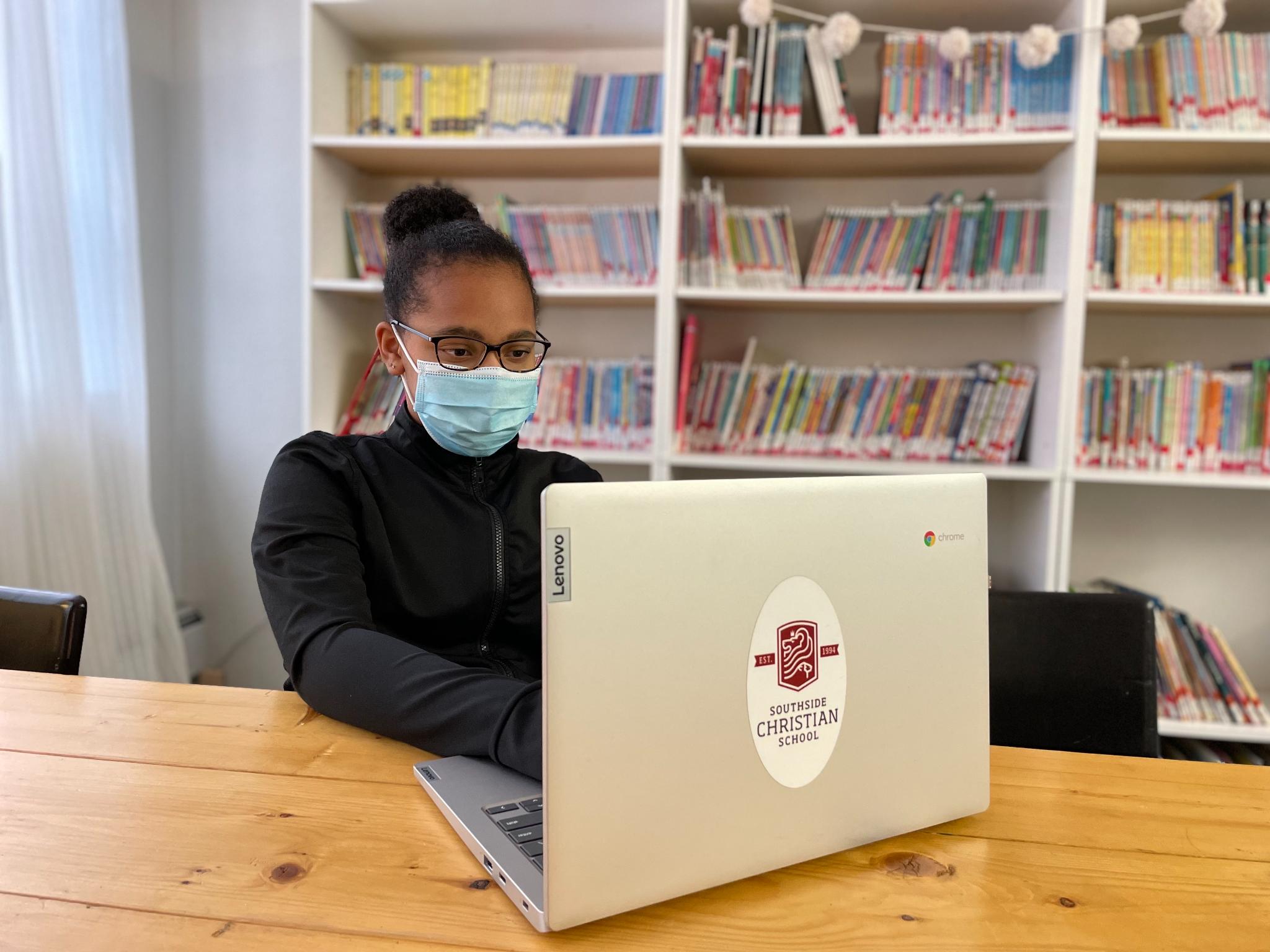 S.T.E.M. experiment building bridges & testing the strength of them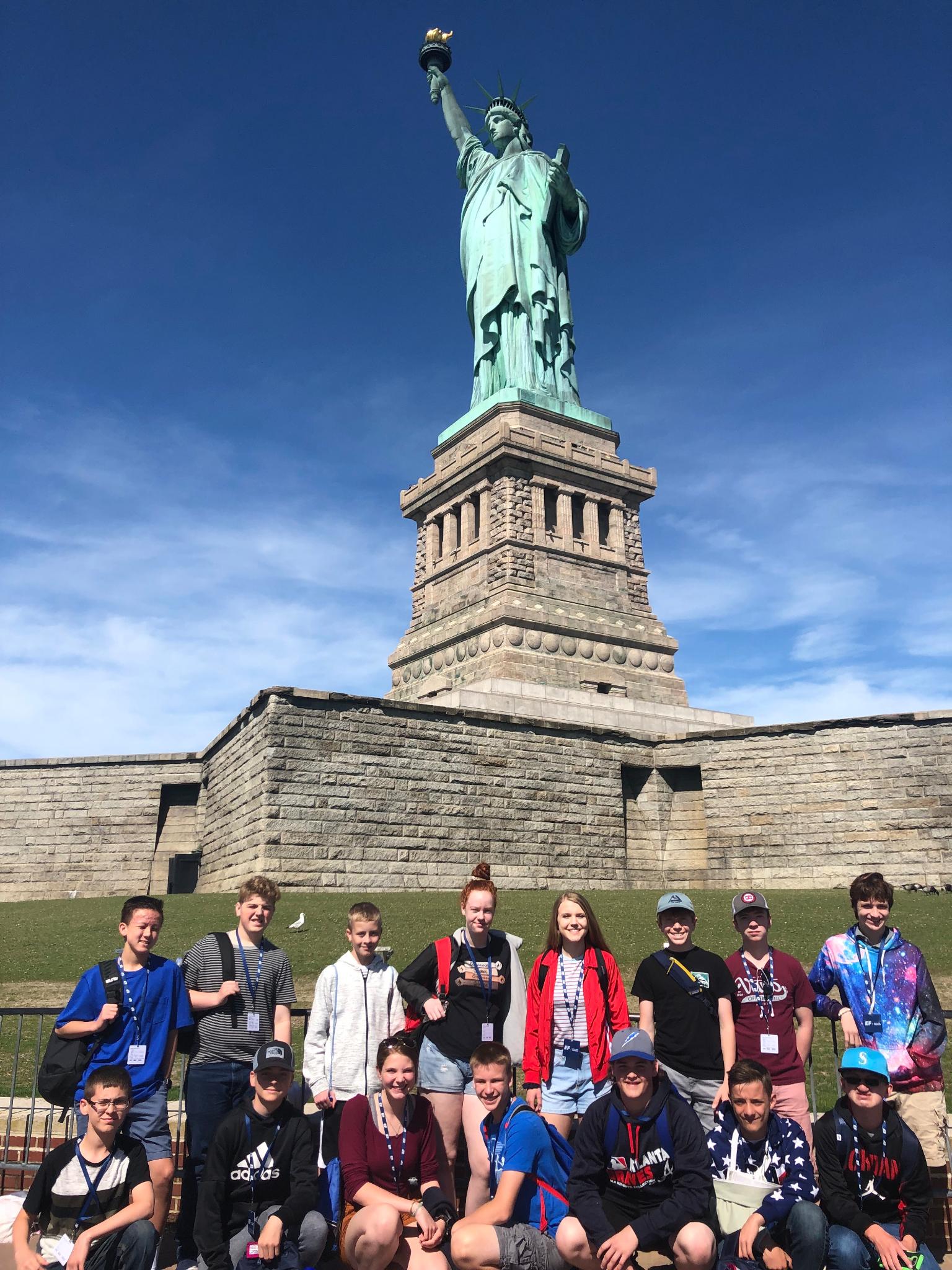 Would you like to schedule a tour? Do you have questions? We would be happy to help!